CARMINE'S GOUMET MARKET: Our History
Your Family Tradition Begins Here.
THE BEGINNING
Born in the town of Vittorito, Italy, Carmine Giardini spent his early childhood going to school and working on his family's farm.
As an enthusiastic young man, Carmine came to the United States to finish school and later work as a butcher in Connecticut until his relocation to South Florida. In 1972, he opened his first meat market in Pembroke Pines, which quickly became his inspiration for future endeavors.
THE PROGRESSION
In 1988 at 16,000 square feet, Carmine opened his flagship market in Palm Beach Gardens. Step by step, the Gourmet Market grew with new offerings such as fresh meats and seafood, deli items, and authentic Italian brick-oven pizza. People drove for miles to see the new, unique market they'd been hearing about. As the store grew, it quickly became a local favorite selling everything from Live Maine Lobster and freshly baked breads, to wine and cheese selections and prepared meals to take home. The market eventually expanded next door into a 4-star, white tablecloth Italian restaurant with breath-taking waterfront views and a authentic Italian dining experience.
THE PRESENT
Today, Carmine's Gourmet Market stands as a South Florida staple on PGA Boulevard. With daily deliveries and preparations, it remains as one of the best and most sought-after grocers in town. The market now offers 15 different departments including hand-crafted gift baskets and a vast grocery department for every need. Carmine's Gourmet Market is the ultimate shopping and dining experience.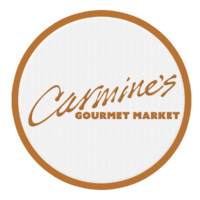 This is my favorite deli/Italian grocery/bakery, top notch produce, fresh fish and meats, imported can and frozen products, excellent prepared dinners entrees, daily soups, and wonderful salad selections. Love it!!!! Prepared Italian sandwiches are tasty as they are bountiful. By the way they also have a great restaurant attached. This is a must visit place, and you will be convinced of quality!!!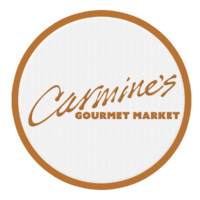 Mmmm oh yeah my favorite place to shop for groceries and just the best deli and prepared foods. First class is the only way to describe Carmines. Every part of the operation is run with military precision.the restaurants are fabulous too. You just cant beat the quality at carmines.Almost 30 years I have been a customer here.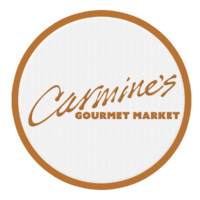 OMG! Love this place. Restaurant is fabulous but the market is amazing! We miss the Italian markets in NY and this is so great to have nearby. All of the prepared food is top notch.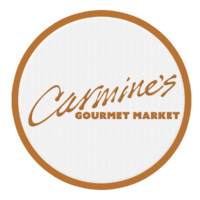 Visiting my son and daughter in law. They live on there boat in the marina. Absolutely love this place. We got deli sandwiches that were great and got burgers and hot dogs to grill. The best top of the line product's. Wish we had a place like this in Kansas. Can't wait to come back.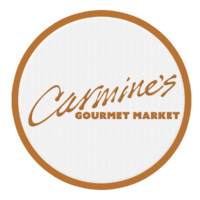 Carmine's grocery store is wonderful! They have so many delicious prepared entries to try. We bought delicious white cooked shrimp from California which were great The Spinach lasagna was very good. We made our own salads from the very plentiful salad bar. Check out all the wines, olive oils,Fresh fish, meats, desserts, bread's fruits etc! Too many items to mention.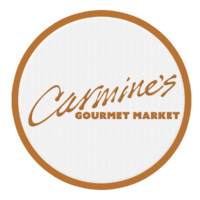 Outrageous place. Fantastic Italian specialities. Drove over 50 miles for a drs appt and decided to stop by. Pizza was crazy tasting. Also bought hummell natural casing hot dogs. Never been there before but certainly will return despite the 50 mile drive one way. Have fun. Enjoy the scenery there. Guarantee you will love this. Jim from Port St. Lucie.
The Frequent Shopper Card!
Valid to redeem in La Trattoria Restaurant
Reach $200 in the market and receive one of the following:
Appetizer (Up to $12.95 value)
MARKET HOURS
MONDAY – SATURDAY
9:00am ~ 7:00pm
SUNDAY
9:00am ~ 6:00pm
CONTACT