CARMINE'S GOUMET MARKET: Our History
At Carmine's Gourmet Market, we provide the freshest and highest quality inventory for our grocery store. We strive to take care of our community and be the best neighbor possible, which has added to our success in Palm Beach Gardens for over three decades. Never miss a special or sale by signing up for our VIP email list and following us on Facebook and Instagram.
MEAT
Carmine began his career as a butcher over 40 years ago and it quickly became the inspiration of Carmine's Gourmet Market. The Finest Cuts of Prime & Angus Beef, Australian & Japanese Wagyu, Ribeye and Strip Steaks.  You're in Great Hands with Carmine's Brothers (Anthony and Al) Running the Department- You can Trust that We Only Carry the Finest Quality.
SEAFOOD
Carmine's Selection of High-Quality Seafood and Presentation is our Specialty. Fresh Oysters, Scottish & Atlantic Salmon, Live Maine Lobsters, Cod, Chilean Sea Bass, Swordfish, and the Finest Seasonal Seafood Offerings.  Our Team of Seafood Professionals Can Give you the Perfect Portion and Recipe Ideas!
PRODUCE
We proudly offer the largest variety of gourmet quality produce in our area! Traditional Produce, Organic Produce & Exotic selections of Fresh Dragon Fruit, Pomegranates & More. Check out our Pre-Cut Vegetable Case for Easy Meal Ingredients.  Our Famous Guacamole & Salsas Made Fresh Daily are a Fan Favorite!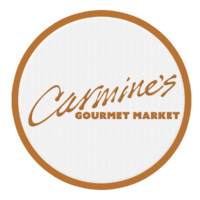 This is my favorite deli/Italian grocery/bakery, top notch produce, fresh fish and meats, imported can and frozen products, excellent prepared dinners entrees, daily soups, and wonderful salad selections. Love it!!!! Prepared Italian sandwiches are tasty as they are bountiful. By the way they also have a great restaurant attached. This is a must visit place, and you will be convinced of quality!!!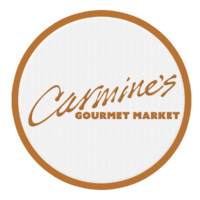 Mmmm oh yeah my favorite place to shop for groceries and just the best deli and prepared foods. First class is the only way to describe Carmines. Every part of the operation is run with military precision.the restaurants are fabulous too. You just cant beat the quality at carmines.Almost 30 years I have been a customer here.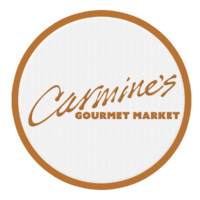 OMG! Love this place. Restaurant is fabulous but the market is amazing! We miss the Italian markets in NY and this is so great to have nearby. All of the prepared food is top notch.
The Frequent Shopper Card!
Valid to Redeem in La Trattoria Restaurant – Spend $200 in the market & Receive one of the following:
Bottle of Carmine's Wine $29
Appetizer (Up to $12.95 value)
MARKET HOURS
MONDAY – SATURDAY
09:00am ~ 7:00pm
SUNDAY
09:00am ~ 6:00pm
CONTACT